For the latest and greatest of the Lilly Photos and videos, check out the link at my server,
www.steveadler.com/
Born October 8, 1998 at 4:39PM, Lillain was born into this world! 6Lbs, 14oz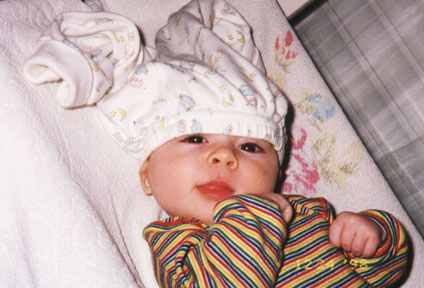 Lilly is about 10 weeks old in this picture taken in Germany at Grandma's house over Christmas.
Germans wear their pants on their head.

Here she is at four days old.

Here she is sleeping. At four days old, sleeping rules!

A few day old Lilly in the hand is worth two in the bush!

Already, Lilly is interested in Politics.

Here is the beaming mommy!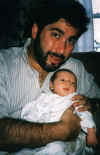 My arms are really not this hairy